As a patient advisor, Georges' views on healthcare staff communication: "Be kind to me as I am to you"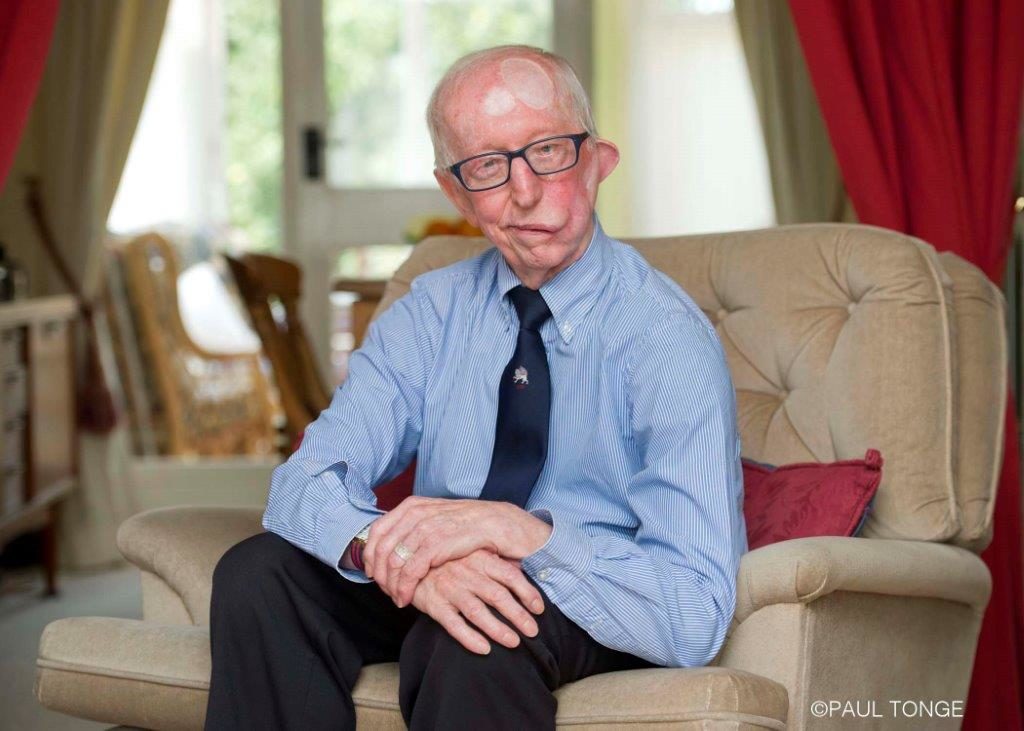 George West is a member of a group of patients, relatives, practitioners and researchers who advise the VERDIS research and Real Talk training team. George spent 51 years in engineering manufacturing, design, testing, trouble-shooting and then later, sales management, marketing and business development. He has also volunteered for the Samaritans; spent 30 years promoting jazz concerts in London, Birmingham, Alnwick and Leicester; and worked within politics. George had major head and neck cancer surgery and radiotherapy 8 years ago, and ever since has organised cancer support groups at Coping with Cancer, Helen Webb House, Leicester. He is a former committee member of Changing Faces, London and is now a member of 2 LOROS committees as well as volunteering for The Swallows head and neck charity.
Given his wealth of experience as a patient, and all the work he does in supporting other cancer patients, we asked him to comment on three related topics: What would he want staff to know and to do in their communication? What has he learned from staff's communication? and What would he advise patients to do in face-to-face communication with staff? Here are George's answers to these questions…
What would I like them to know and do in their communication?
I am more than NHS Number *** *** ****
Although I am old I am not senile. Do not talk down to me
We are together for a short time so let's make it as enjoyable as possible
You do not know me. My file is thick. Please let me summarise what has happened
Be honest and frank even if the news is bad
I know you must be busy, but please answer my questions
In recommending treatment or drugs, please tell me risks and side effects
From me: How has your day been so far?
Are there any questions you want to ask me, even about politics?
I do not fear the worst but want to enjoy whatever time I have left
Do you know of any local support group to help me?
I organise a local all-cancers support group. Here is a flyer to inform
What are my chances of full recovery?
Why was my facial nerve cut and why was it not grafted?
My ear has been removed. Can my hearing be restored?
I would like you to know I appreciate your listening to me and the help you give me
What I have learned from staff communication?
Rudeness to me on asking a question: "Well you are alive aren't you", and "Just get used to it"
Me to staff: Be kind to me as I am to you
My motivation: Laughter is the best medicine
Occasionally from staff: 'We know best' attitude and 'That cannot be done because of policy'
A willingness to give full attention and look me in the eye when talking
Always a wonderful welcome from nurses and one doctor who have known me past 7 years
A readiness to react to a smile or a compliment with a smile
Me to staff: You look stressed. How are you?
Me to staff: Please look at me when I am trying to explain to you
Sincere gratitude works wonders
Good humour works wonders
What would I advise patients to do in face-to-face communication with staff?
Remain polite, keep a smile on your face and try to make the staff member smile
Try to make the stressed staff feel that their efforts are really worthwhile and appreciated
In the event of a complaint, do not argue in front of other patients but ask to whom the complaint should be addressed
Take a list of all you need to ask and jot down replies
Try to remember always that the staff member might be having a bad day
If meeting rudeness do not retaliate with rudeness
If faced with a long delay especially if waiting to go into theatre make allowance for surgeons and theatre staff having to work longer on another patients
If feeling very nervous for any reason, tell staff how you are feeling
Talk through consent forms thoroughly before signing
Ask about options, remembering that you are in charge of your own body
If you are hard of hearing, or very short-sighted without your specs on, be sure to inform staff
Describe your symptoms in greatest detail pointing precisely to area of pain
Ask if relatives can be present during consultations
If you are at all uncertain of understanding advice, politely ask for it to be repeated
Say "Hello" and "How are you?" or "Nice to see you again" to every staff member you know when an outpatient or at any time